Autowise.ai recently cooperated with ALBA Group, one of the largest sanitation companies in Germany, and successfully piloted the autonomous sweeper in Wilhelmshaven, Germany. This became the first Chinese autonomous driving sweeper to enter European sanitation market.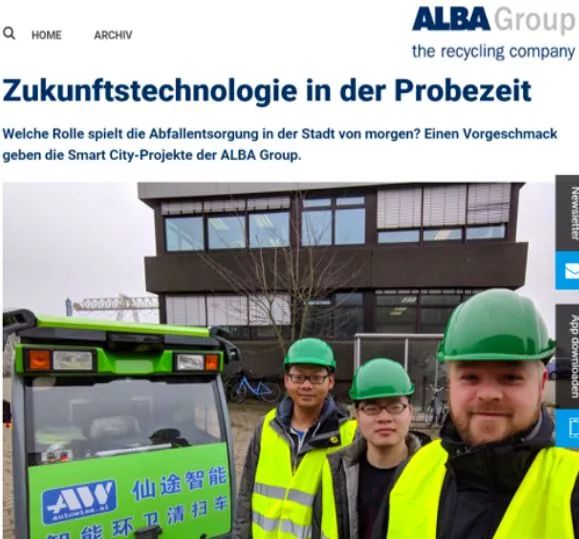 ALBA Group's promotion of Autowise.ai's autonomous sweeper project
China's autonomous driving technology enters European market, expanding a successful business model
The autonomous sweeper supplied by Autowise.ai weighs 1.2 tons and has a width of 1.5 meters. It has functions such as scrubbing, garbage collection, watering, and dust removal, which are ideal for operation in outdoor semi-closed environments. The Autowise.ai autonomous sweeper has been providing routine autonomous driving cleaning services in Wilhelmshaven, Germany. The project underwent trial operations for two months and successfully passed the first stage of acceptance within the country.
ALBA Group has been promoting intelligence in environmental protection. It developed high-standard test protocols following its cooperation with Autowise.ai. This included protocols around safety performance, cleaning performance, operational efficiency, operational energy consumption, and data security. In March, Autowise.ai's autonomous sweeper successfully passed a series of tests and gained the favor of a German customer known for its rigorousness.
The first autonomous driving sweeper from China to have entered European sanitation market
Wilhelmshaven is the deepest natural water port in Germany and the only deep-water terminal for containers in the country. It is also connected to the interior via a railway network and has complex road conditions. In addition to common roads, there are also areas for placing container and for parking heavy trucks. There are many obstacles located irregularly at the port, and thus the road structure is complex and irregular. In order to provide full coverage when sweeping all areas of the port, the system needs to have the ability to perform autonomous driving on unstructured roads, in addition to being able to drive on common roads.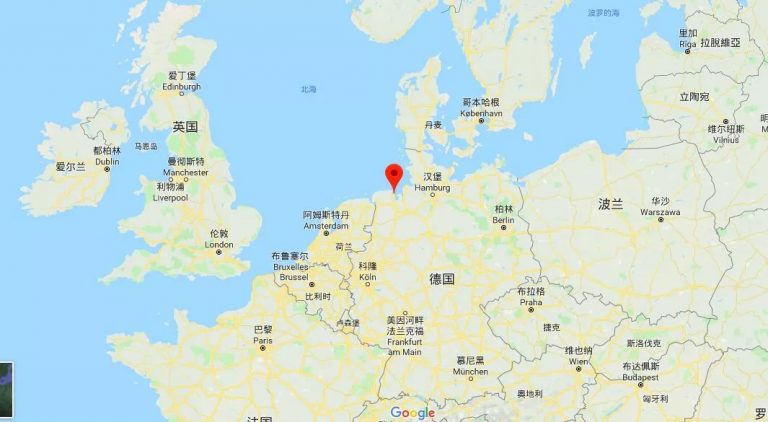 Location of Wilhelmshaven, Germany
A large area of the port needs to be cleaned in a long cleaning period, and operations such as spraying and dust control need to be undertaken. Compared to conventional solutions of using mobile robots, sweepers with specific outdoor cleaning functions have a larger turning radius and cannot cover the route as easily as indoor sweepers.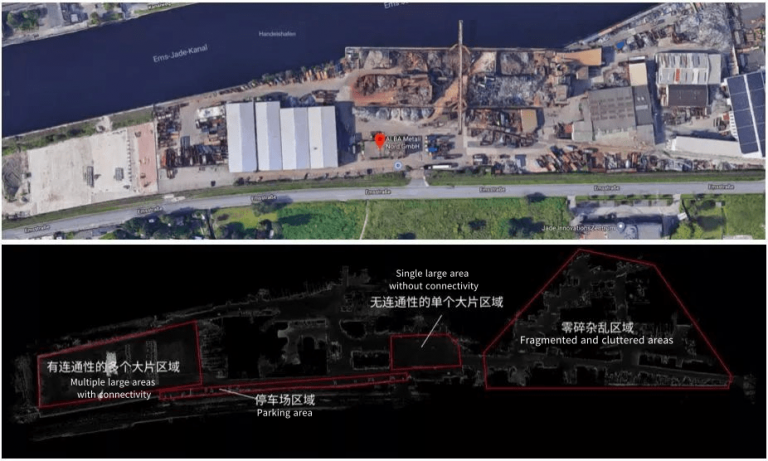 Schematic diagram of area types
For this cleaning scenario, Autowise.ai has deployed corresponding solutions:
Explore and build a global map to obtain information about the road structure and drivable area.
Based on the map, divide the drivable area into a single large area without connectivity, multiple large areas with connectivity, and small polygonal areas resembling parking spaces.
For the single large area with no connectivity and multiple large areas with connectivity, a coverage sweeping path that can be executed by a vehicle with a large turning radius is created online.The paths solved for the above two categories and the path solved for parking areas are concatenated to generate a route which is more executable, safe, and stable. Perform preliminary cleaning accordingly.
After completing the preliminary cleaning task, the remaining areas are analyzed, and supplementary cleaning is performed on the remaining areas, to improve the effect of coverage cleaning.
Through the sequential execution of the above 4-step scheme and the cyclic execution of the 4th step, under the constraint of the restricted large vehicle turning radius, the initial coverage efficiency is improved. The coverage ratio is also improved by cyclic coverage of the remaining fragmented areas. This scheme effectively completes the online coverage cleaning by the vehicle for complex and irregular environments.