The 3rd China (Wuxi) IOV Industry Development Summit Forum was held in Xishan District, Wuxi on November 27th, 2022. Mr. Huang Chao, founder and CEO of Autowise.ai, delivered a speech as the only enterprise representative in the direction of urban governance.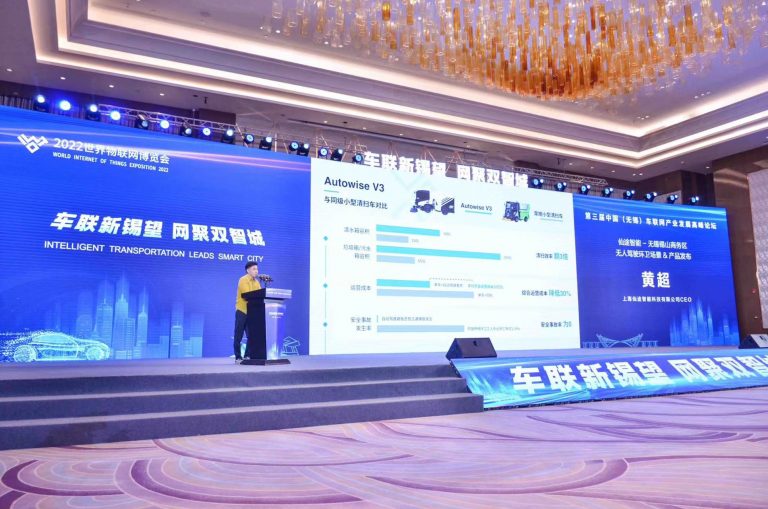 This summit forum is one of the series of activities of World Internet of Things Exposition 2022. The forum is co-hosted by the Department of Industry and Information Technology of Jiang Su, Wuxi Municipal Government and CAICT. Provincial and municipal leaders and specialists shared themes around the development of the Telematics industry, discussed key Telematics technologies and application practices, and explored new ideas and new models for Telematics standardization, scaling and commercialization operations.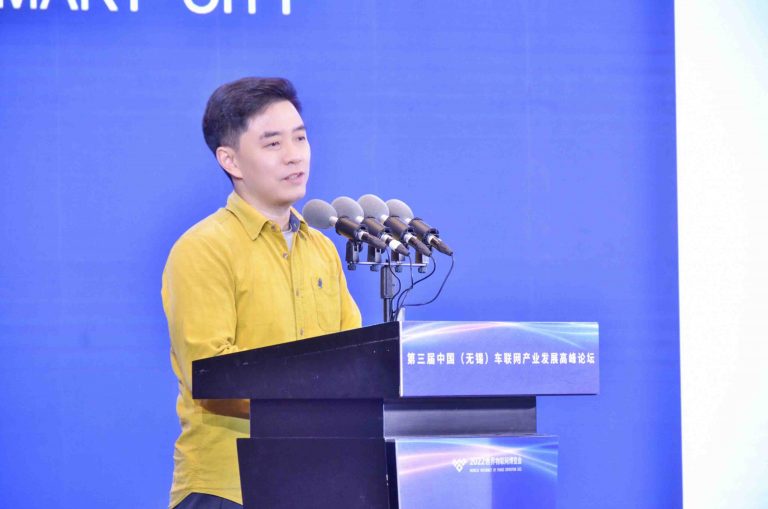 As the only representative enterprise in urban sanitation area, Mr. Huang Chao, founder and CEO of Autowise.ai, shared the achievements of Autowise.ai in the field of driverless sanitation in terms of scale and commercialization. Before founding Autowise.ai, Mr. Huang Chao was the head of autonomous driving project at DiDi and a senior R&D engineer at Baidu's Research Institute. Autowise.ai has been committed to the research and development of autonomous driving technology since its inception in 2017 and established China's earliest robotaxi fleet and conducted road tests in Shanghai in the same year. "We want to look for some ways to realize commercialization. Then, we focused on commercial vehicle sector and received the world's first autonomous sweeper road test license in 2019. Urban sanitation is the first commercial scene of Autowise.ai in the field of autonomous driving and has made business progress all around the world." In Duisburg, Germany, the autonomous sweepers of Autowise.ai realized a multi-purpose sweeper, and fully autonomous operation for night sweeping, saving night shift manpower (nearly 100,000 euros per year). At the same time, Autowise.ai is making steady progress in overseas projects in Germany, Italy, the Middle East, etc.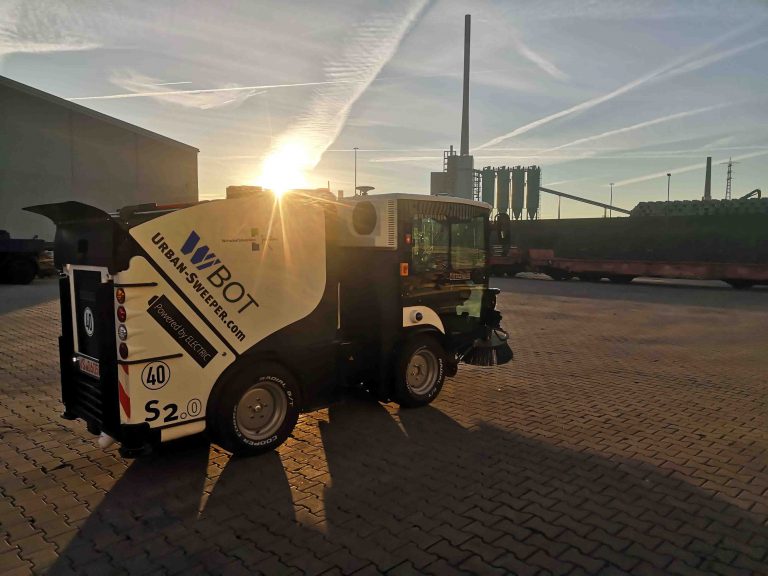 Autowise. ai autonomous sweeper at a large logistic port in Duisburg, Germany
Referring to the large-scale operation scenarios of domestic autonomous driving sanitation, Mr. Huang Chao focused on the Wuxi Xishan Business District Project. This project includes over one million square meters road cleaning and hundreds of thousands square meters green cleaning and has been running for nearly 10 months since January 2022, with good performance and gradually expanding in scale. "We hope to use this scene as the flagship and benchmark scene of Autowise.ai in the world. It is not only the largest in scale, but also its cleaning efficiency and operating cost should be optimal." Mr. Huang Chao said that the autonomous cleaning projects operated by Autowise.ai well make up for the current pain point of recruitment difficulties and labor shortage of sanitation workers, and the autonomous cleaning projects operated domestic and abroad have zero safety accidents.

Autonomous sweeper fleet in Wuxi, China
Mr. Huang Chao also revealed that the autonomous road sweeper V3 independently designed by Autowise.ai is undergoing a new round of road test and delivery. "As a front-mounted sweeper equipped with AV-kit, V3 also has a large freshwater tank and waste hopper, which saves labor costs and greatly improves performance. "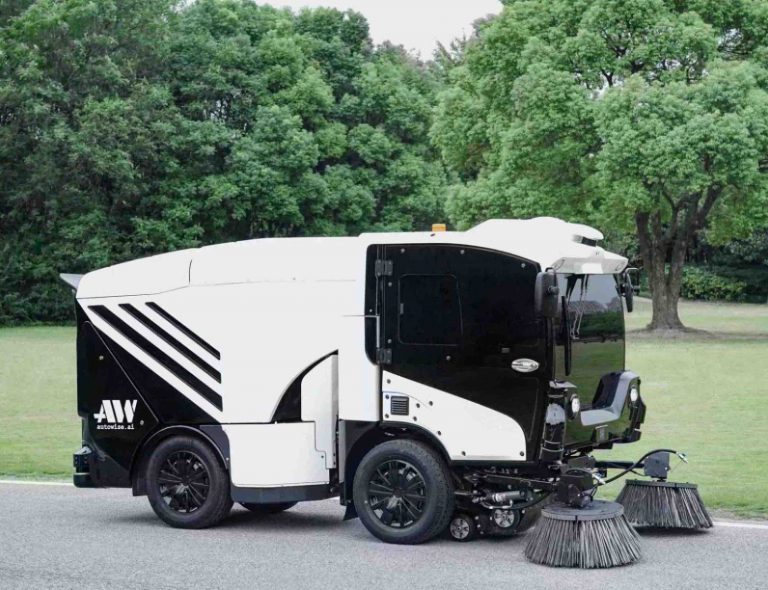 Autowise V3, independently developed by Autowise.ai
As a leading enterprise in the commercialization of autonomous driving, Autowise.ai continues to deepen the application scene of autonomous driving in the field of sanitation. Autowise.ai is committed to becoming a model and a benchmark of autonomous cleaning, giving full play to the application benefits of autonomous driving technology in the field of sanitation. In the future, Autowise.ai will continue to promote the digital and intelligent transformation of sanitation, improve the level of refined management in the city, and provide more mature models for the large-scale commercial application of autonomous driving.