Autonomous sweeper Autowise V3 debuts in Luohu District in Shenzhen and performs autonomous driving sweeping operation in public roads.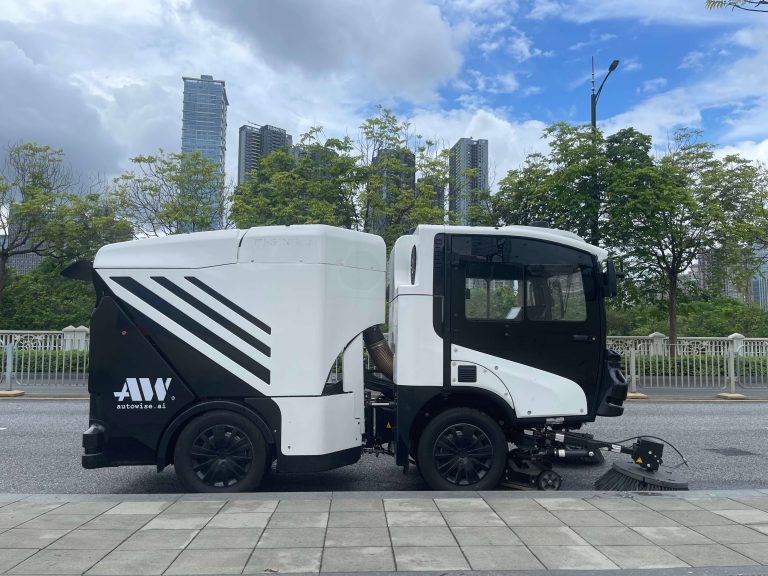 There are trees on both sides of the operating road. The cleaning requirements are relatively high. It requires two-way, four-lane cleaning. The operating vehicle needs to have good cleaning capabilities, strictly curbside-cleaning and turning around flexibly while avoid pedestrian and traffic flow. This puts forward requirements for the perception, positioning and regulation capabilities of autonomous driving. In the past years, Autowise.ai has continuously carried out technical iterations to meet the needs of sanitation scenarios. Autowise.ai has accumulated a complete autonomous driving technology stack and mature operating experience. Autowise V3 made its debut in Luohu District. with good operating condition.
With the autonomous driving technology getting mature and the leading of the country's polices, more and more local governments introduce policies about the co-development of AI and IoV,  promoting the deep empowerment of artificial intelligence to traditional industries. In February this year, Shenzhen itroduced the "Notification from the Urban Management And Law Enforcement for Further Promoting the Mechanization and Intelligence of Sanitation Operations". The notification required to improve the use and the application scenarios of unmanned sanitation products to implement the requirements of the "Shenzhen Special Economic Zone Artificial Intelligence Industry Promotion Regulations".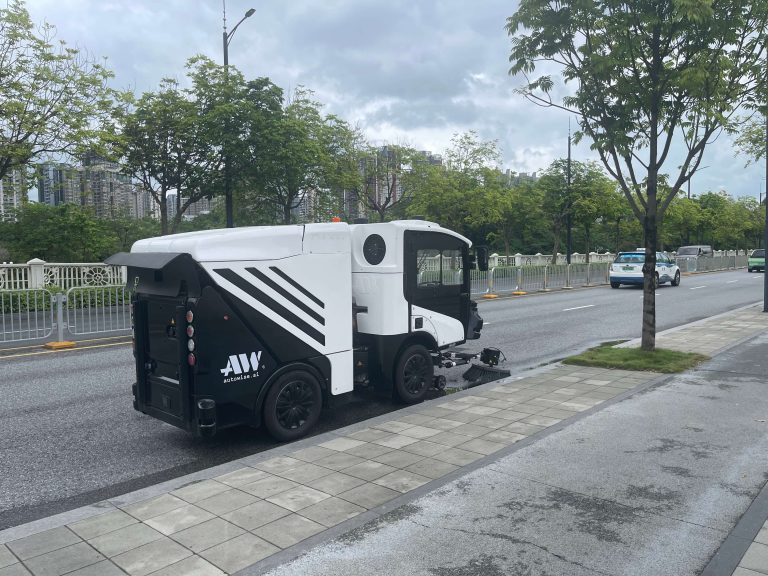 Autowise V3 is a self-developed small size autonomous sweeper launched by Autowise.ai in September 2022. It is equipped with leading autonomous driving system, including LiDar, millimeter wave radar, ultrasonic radar, HD camera and GNSS. Autowise V3 has a 360°surrounding environment, making it safe, reliable and flexible. Autonomous driving greatly improves operational efficiency while reducing energy consumption and labor input. Compared to the same size sweeper, Autowise V3 is equipped with twice the size of the freshwater tank and three times the size of the waste hopper. With the AV-kit, the operating cost of V3 is reduced by 30%, and the traffic accidents can also be avoided. Based on the remote operation center, each engineer can remotely manage 3-5 autonomous vehicles.
Empowering the traditional industry by leading technology, Autowise.ai will continuously promote the commercialized application of autonomous driving technology.